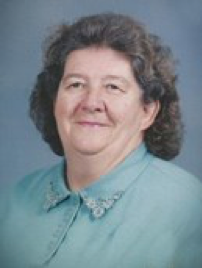 In Memoriam
Grace E Meany Greer (1935 – 2019)
We are very saddened to learn that Grace Meany has passed away. A dental hygienist, Grace was hired by Dr. Mervin in 1972 and worked for Wahl Family Dentistry until she retired in 2000. Grace was beloved by her patients, many of whom still ask for her today. Drs Mike and Peggy and our office manager Susan were fortunate enough to work with her for many years, and Dr. Mike was Grace's patient while Dr. Mike was a child. We will miss you Grace. Rest in peace.
Wilmington – Grace E. Meany Greer, 83, died peacefully on March 25th, 2019, at her lifelong home on Beaver Valley RD. Known affectionately as "mom-mom" she was a loving matriarch to her family. Grace's delight was her family, and to the end, her face lit up at the sight of her two great grandchildren, Miles and Reese.
She was born Grace Ellen Mock on May 11, 1935. Her family resided in Chadds Ford where they operated an excavation business. She graduated from Media High and then Temple Univ. Grace was a dental hygienist for 40 years, mostly at Wahl Family Dentistry, while she raised four children. She was a proud member of the Talleyville Fire Company Ladies Auxiliary for 35 years.
Mom enjoyed being with the family on the farm. She liked to cook family dinners or breakfasts especially before the NASCAR races. She graciously hosted 30+ Hy-Point Dairy picnics where she became famous for her deviled eggs. Mom was also a homemade Easter candy specialist. She loved to travel especially with her beloved dogs, Pemy and Ella, taking them as far as Branson, MO to hear country music. And as the song says "she was country when country wasn't cool". She established lifelong friendships and had lunch regularly with 5 friends from grade school.
Grace was predeceased by her husbands, Charles J. Meany and Daniel Greer, as well as by her son, Charles in 2012. She will be dearly missed by her children, Jay (Kathleen), Patti (Frank), and Joe (Grace); grandchildren, Jess (Brad), Dan (Kate), Sarah (Craig), Gabby and AJ, and great grandchildren, Miles and Reese. The family would also like to acknowledge family friends Bill Blythe & Moira Sheridan and care giver Cecelia Lawson for their continuous love and care.
Visitation will be at McCrery and Harra Funeral Homes, 3924 Concord Pike, Wilmington, Sunday March 31, from 6-8 pm. Services will be Monday, April 1, at 11 am, at Elam United Methodist Church, 1073 Smithbridge Rd, Glen Mills, PA, 19342, with burial at All Saints Cemetery.
In lieu of flowers Grace would appreciate a donation to the Talleyville Fire Co (www.talleyvillefireco.org) or Elam United Methodist Church.
For online condolences visit: www.mccreryandharra.co
Published in The News Journal from Mar. 28 to Mar. 29, 2019