Meet Your Wilmington, DE Dentist
Jean A. Wahl, DMD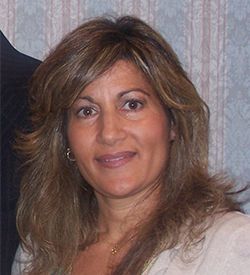 Born and raised in New Jersey, Jean Garripoli Wahl comes from a large Italian family of nine children. Jean attended Rutgers University, then the University of Pennsylvania School of Dental Medicine. There, as an undergraduate, she met her future husband Patrick Wahl while he was completing his post-graduate specialty training in endodontics. Jean went on to complete a two-year general practice residency in New York at Staten Island University Hospital. During her second year of training, she was selected for the position of Assistant Clinical Instructor at the Staten Island Special Needs Clinic in which she completed oral rehabilitation cases in the operating room. Jean also taught at New York University Hospital, assisting dental students in their clinical training.
After completing her work in New York, Jean and Patrick married and began their life together in Wilmington. She worked in Pennsylvania for a short time before joining Wahl Family Dentistry in 2001 with her husband, Patrick and her brother–in-law, Michael. She enjoys taking continuing education classes, caring for and educating her patients and helping them to feel at ease in the dental chair, making a lifetime difference. Jean has co-authored research articles with her brother-in-law Michael.
Jean is humbled and honored to be part of an incredible family legacy and family dental practice which began in 1949. A practice that was started by and cared for by her late father-in-law, Dr. Mervin Wahl and her mother-in-law, Joy Wahl.
Jean and Patrick feel very lucky and proud to have three beautiful sons and a rescue dog named Poppi. They enjoy family and special life moments shared together. While making many trips to New Jersey throughout the year, they enjoy many sport activities, music venues, exercising and the outdoors together.