Meet Your Wilmington Dentist
Pat Wahl, DMD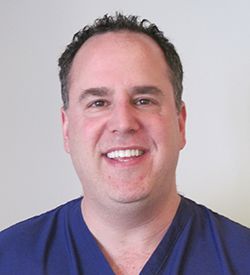 Dr. Patrick Wahl earned his doctorate in dental medicine from Temple University. He is a specialist in endodontics, which means he has two years of advanced training in root canal therapy. He completed his general residency at the Medical Center of Delaware and his endodontic residency at the University of Pennsylvania. He also completed a 4-week residency in surgical endodontics at Universitatskllinik in Graz, Austria.
He has served on the faculty of the University of Pennsylvania and currently serves on the faculty of Temple University. He has published articles in dozens of dental journals and lectured in dental schools and for dental societies across the country and internationally.
You'll see Pat around town wearing his familiar white iPod earbuds, listening to audiobooks. He is often accompanied by his two pugs, which he got for protection. When Pat and Jean got married, they decided that Pat would make all the major decisions, and Jean would make all the minor decisions. They've been very lucky, because after all these years, they've yet to face a major decision!