Contact Wahl Family Dentistry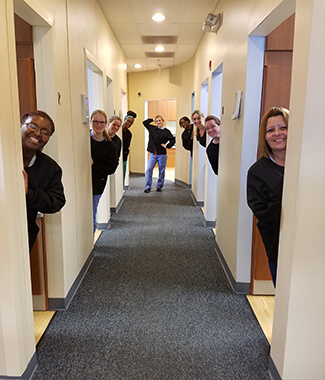 Office Hours
Do you want an appointment today? We can usually schedule you for a same-day visit!
8:30am - 5:00pm
8:30am - 8:00pm
8:30am - 5:00pm
8:30am - 5:00pm
7:45am - 3:15pm

Emergency Dentistry
We usually can see emergency patients the same day. Simply call our office if you need immediate dental care. Because we care about our patients, you can reach your dentist by cell phone. Some professionals do not like to give out their personal phone numbers, but our philosophy is that our patients helped to build our houses – why shouldn't they be allowed to call us there?
Map & Directions
We're located between WSFS and IHOP, next to the Acme in Fairfax.