Meet Our Insurance Administrators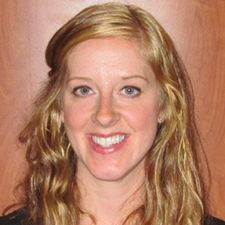 Sherry, Insurance Administrator/Office Manager
Sherry handles our patients' insurance claims, billing, and she also assists with scheduling and answering our phones. She joined us in 2007 after earning her massage therapist license. Because our office is fun, fast paced, and full of smiling people, Sherry feels right at home here. She resides in Wilmington with her husband Kyle and daughters, Claire and Fiona. Sherry enjoys working out at the YMCA and going to concerts! The office's designated practical joker, she enjoys pasting head shots of our employees on various action pictures. Here's a photo of Sherry from Hollywood.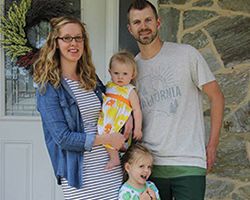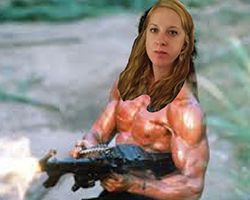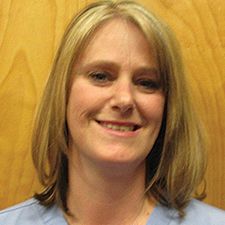 Jennifer, Insurance Administrator
Jennifer came to us in 2001, and she has great knowledge in the area of dental insurance. She makes insurance easy for patients to understand. If you have a question about your coverage or our acceptance of your policy, ask Jennifer. She's always willing to help. Jenn's husband Dan is a teacher at Newark Charter School, and hailing from New York, he is a die-hard Giants football fan. When Dr. Mike hired Jenn in 2001, Dr. Mike did not realize that a condition of her marriage a few years later would require her and ultimately their two children to become Giants fans also. He has since forgiven her, but as a result, she has had to deal with a lot of ribbing from an office full of Eagles fans.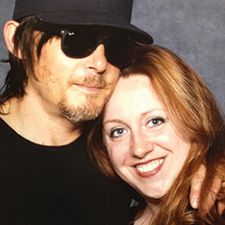 Robin, Insurance Administrator
After 15 years in customer service, Robin joined our team in 2010. She is a people person who loves greeting patients and having fun with her coworkers. Robin graduated from Concord High School and graduated from the Harris School of Business for Dental Assisting in 2011. In her spare time she loves to play the Michael Jackson Dance Experience for Wii, and she loves Steven Tyler's smile. Her son Mason enjoys taking Robin and her husband Jeremy and dog Zero on new adventures, going to local festivals and events with them. She was featured on a nail art website (even though she is not a carpenter) and has double-jointed elbows. Here's Robin with celebrity Norman Reedus of the Walking Dead, also with husband Jeremy and son Mason.