Meet Our Dental Assistants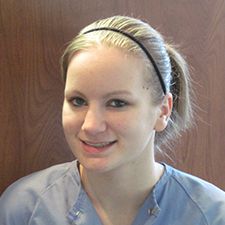 Alyssa, Lead Dental Assistant
Since joining our team in 2007, Alyssa has found that she truly cherishes our loving doctors and friendly coworkers. She also adores our patients and finds great personal joy in helping them achieve optimal oral health. One of the things Alyssa loves about her job is helping to teach some of the newer assistants the latest techniques in dental assisting. Alyssa is also in charge of our employee safety program. When she is out of the office, Alyssa particularly enjoys volunteering at her church with young people and loves the roller coasters at Hershey Park.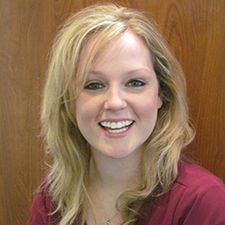 Crystal, Dental Assistant
As a dental assistant, Crystal assists the dentists in clinical procedures, sterilizes instruments, and takes X-rays. She has been on our team since 2006 and loves her coworkers. Crystal finds helping people to be highly rewarding. Besides her job, she and her husband Randy love Eagles football and enjoy going to occasional games at Lincoln Financial Field.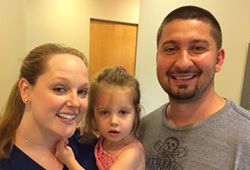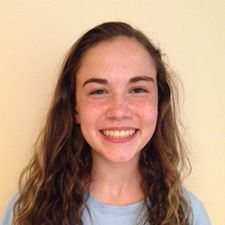 Kira, Dental Assistant
High school student Kira Wahl started with us in 2009. She loves working with her dad Dr. Mike and restocking the operatory rooms with supplies. While at Brandywine Springs School, she was a member of the National Junior Honor Society and played on the school volleyball team and plays soccer too. Kira loves animals and has been volunteering at Faithful Friends Animal Society. Kira has been called the Roller Coaster Queen and has been on every roller coaster at Hershey Park.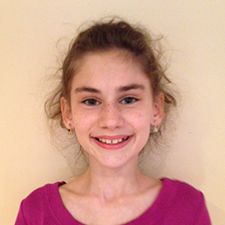 Leah, Dental Assistant
Middle school student Leah Wahl started with us in 2009. Enjoying working with her dad Dr. Mike, her job responsibilities include making charts for our new patients and stuffing envelopes. Leah plays softball and enjoys volunteering at Faithful Friends Animal Society with her mom Tina and sister Kira. Leah loves to play Minecraft and watches many YouTube videos about it to hone her skills. While at Claymont Elementary School, Leah started reading Harry Potter books and now loves just about everything Harry Potter.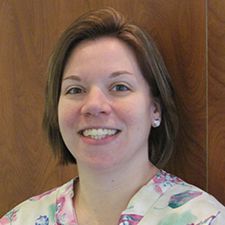 Michelle, Dental Assistant
Michelle has been with us since 2006, and she assists the dentists in clinical procedures. A graduate of Ridley High School, she also attended Delaware County Community College and with her husband Joe has a son and daughter that love the beach. She prides herself on good attendance and enjoys working with our kind team members (but not the mean ones). Dr. Mike, who sometimes references the movie Planes, Trains, and Automobiles to patients, was shocked that Michelle never even heard of the movie. It was only two years after Dr. Mike purchased the movie for Michelle to watch, that she finally did so and now can't stop talking about it.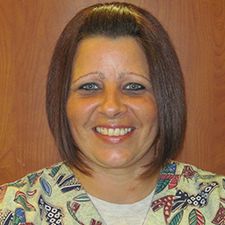 Stacey, Dental Assistant
Stacey hails from Brick, New Jersey, but now lives in Newark, Delaware. She joined our team as in 2011, and has also taken classes at the Ocean County Vocational Technical School. Working with our friendly team and with our patients is one of her chief joys. Her hobbies include reading, shopping, and spending time with her son Joseph, a student and future orthodontist at AI Dupont High School who now works with us too. Her favorite celebrity smile belongs to Tom Cruise. Stacey got her sweet disposition from her late mom Sharon who was a receptionist for Dr. Mike's brother Joe's law office, and her dad Al recently retired from Sullivan-Schein Dental Company, from which Dr. Mike orders dental supplies and equipment.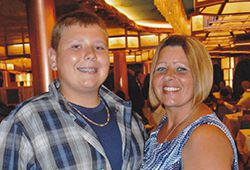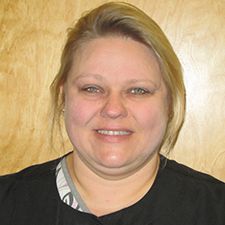 Jaana, Dental Assistant
Originally from Pietarsaari, Finland, Jaana became a member of our team in 2015 with her associate's degree in nursing and her certification in dental assisting. Her duties include assisting the dentist with exams and procedures, taking x-rays, and sterilizing instruments. Jaana genuinely enjoys helping people and making them feel comfortable about seeing the dentist. She loves to help anxious patients overcome their fears so that they can receive the dental care they need. She is great with children and enjoys teaching them about the importance of brushing and flossing.
Jaana has three boys, and her free time is spent at hockey rinks and lacrosse fields. She also enjoys cooking and watching cooking shows. Her favorite celebrity smile is Whitney Houston's, and her favorite quote is "If life gives you lemons, make lemonade!"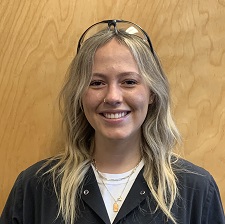 Alyssa "Alyssa 2", Dental Assistant
Alyssa "Alyssa 2" joined Wahl Family Dentistry in 2015, bringing three years of experience in dentistry with her. Ever since Alyssa was five years old, she dreamed of becoming a dentist. A graduate of Hodgson Vo-Tech High School in dental assisting, Alyssa is enthusiastic, hard-working, patient and friendly. She attends the University of Delaware, where she plans to major in some type of health science. She played volleyball in high school and still plays now. Her favorite celebrity smile belongs to Selena Gomez and she lives by the saying, "For every dark night, there's a brighter day."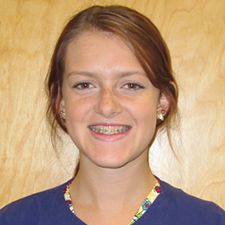 Danielle "Dani", Dental Assistant
Danielle "Dani" Harris holds the record for most goals scored in soccer in Delcastle High School history, where she studied dental assisting and graduated in 2016. Now a student at Delaware Technical and Community College, Dani joined our team in 2015, and loves meeting new people and helping them with their dental health. One of 7 children, she enjoys spending time with her big family. She and her six siblings are third generation patients of Wahl Family Dentistry and have been coming since they had teeth!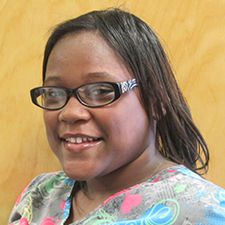 Di'Amaini, Dental Assistant
Di'Amani has worked in the dental field as student at Hodgson Vo-Tech High School since 2013 training in dental assisting and joined our team in 2016. She loves how family oriented the practice is and working with such a great team that they feel like one big family. What she enjoys about her job is having the opportunity to help patients achieve their oral health goals, feel comfortable during care, and especially loves seeing them smile. Outside the office, you'll find Di'Amani spending with kids, volunteering, visiting the St. Jude Hospital, and shopping.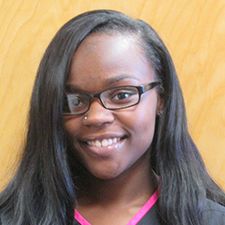 Dymesha, Dental Assistant
Dymesha has always liked her teeth and her smile, and that inspired her to consider going into the dental field. One of her dental assisting instructors gave her the nickname "Smiley." She began studying and training in dental assisting at Hodgson Vo-Tech High School in 2013, where she was also captain of the cheerleading squad. Joining our team in 2016, Dymesha loves working with a staff that shows such kindness and attention to detail with patients. She volunteers regularly at local schools and at Christiana Care, spreading the message of good dental health and hygiene.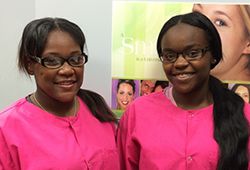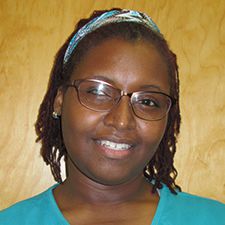 Odet, Dental Assistant
Odet joined our practice in 2016, and works alongside the dentist to help patients achieve their smile goals. She likes the way patients admire their smiles after they've been repaired, and says it reminds her of how people are excited to show off a new hairstyle. It's always her goal to help patients have a dental experience that's akin to this. She enjoys taking time to carefully assess oral health and help patients. Odet studied dental assisting at the Dawn Career institute and holds certification in CPR and x-rays. In her spare time, Odet enjoys doing arts and crafts, learning new things, and spending time with family and friends.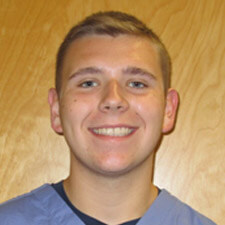 Joseph, Dental Assistant
We have known Joseph since he was a little boy and are delighted to have him at Wahl Family Dentistry as a dental assistant and all-around assistant, helping out wherever needed starting in 2016. Joseph plans on becoming an orthodontist. His grandmother Sharon was a long-term employee of Dr. Mike's brother Joe's law office, and his mother Stacey has been a long-term employee at Wahl Family Dentistry. He attends Alexis I. DuPont High School, where he has been first in his class academically for his freshman and sophomore years. He has been on the varsity wrestling and volleyball teams and participates in the marching band, jazz band, Science Olympiad, and National Honor Society. Even with all these remarkable achievements, Joseph is still very down-to-earth – his mom still has to tell him to clean his room!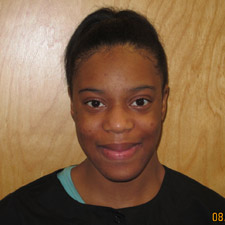 Jynita, Dental Assistant
Jynita is a graduate of Howard High School and Harris School of Business, and she gets great satisfaction seeing how happy patients are after having their dental treatment. An avid reader and shopper, she likes to write songs. She is awaiting a call from America's Got Talent.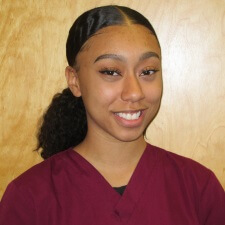 Arianna, Dental Assistant
Arianna gets along wonderfully with everyone she meets and is easy to talk to, making her a great fit for her job as she works alongside the doctors to perform basic procedures. She attended the Dawn Career Institute for Dental Assisting. Her hobbies include painting and spending time with family. Her favorite celebrity smile is Bruno Mars and her favorite quotation is "TEAM – Together Everyone Achieves More!"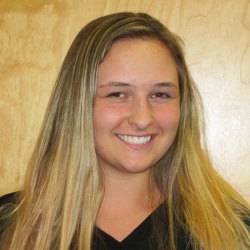 Ayanna, Dental Assistant
Ayanna's been working in the dental field since 2015, and she's currently planning to attend Del Tech for Dental Hygiene in Fall of 2017! She's a kind, sociable person who loves interacting with others. Outside of the office, her hobbies include sleeping, going to the beach, hanging out at concerts, and taking her dog to the park. She thinks Austin Mahone has the best teeth ever!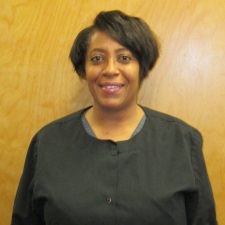 Jacqueline, Dental Assistant
Jacqueline is from Wilmington and received her education at Delaware Tech Community College. She is a very adaptable person who excels at great customer service! When she isn't busy at the office, she enjoys reading and traveling. Her favorite quotation is "whatsoever things are honesty, good, and of good report, think on these things."