Meet Our Dental Assistants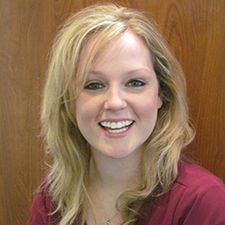 Crystal, Dental Assistant
As a dental assistant, Crystal assists the dentists in clinical procedures, sterilizes instruments, and takes X-rays. She has been on our team since 2006 and loves her coworkers. Crystal finds helping people to be highly rewarding. Besides her job, she and her husband Randy love Eagles football and enjoy going to occasional games at Lincoln Financial Field.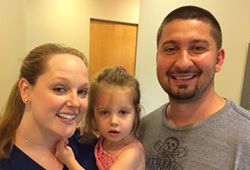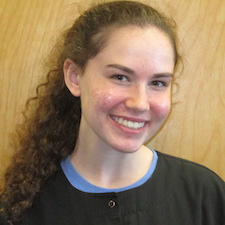 Kira, Dental Assistant
Kira is a high school student at Delaware Military Academy, and she really enjoys working at Wahl Family Dentistry, especially because her dad Dr Mike is so smart, funny, and handsome. She describes her family as "weird but in the good way." Kira enjoys hanging out with her friends, playing volleyball, and watching the Flyers. Even though she is left-handed, she can't snap with her left hand.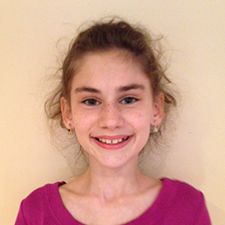 Leah, Dental Assistant
Middle school student Leah Wahl started with us in 2009. Enjoying working with her dad Dr. Mike, her job responsibilities include making charts for our new patients and stuffing envelopes. Leah plays softball and enjoys volunteering at Faithful Friends Animal Society with her mom Tina and sister Kira. Leah loves to play Minecraft and watches many YouTube videos about it to hone her skills. While at Claymont Elementary School, Leah started reading Harry Potter books and now loves just about everything Harry Potter.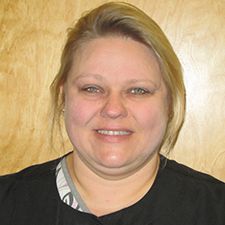 Jaana, Dental Assistant
Originally from Pietarsaari, Finland, Jaana became a member of our team in 2015 with her associate's degree in nursing and her certification in dental assisting. Her duties include assisting the dentist with exams and procedures, taking x-rays, and sterilizing instruments. Jaana genuinely enjoys helping people and making them feel comfortable about seeing the dentist. She loves to help anxious patients overcome their fears so that they can receive the dental care they need. She is great with children and enjoys teaching them about the importance of brushing and flossing.
Jaana has three boys, and her free time is spent at hockey rinks and lacrosse fields. She also enjoys cooking and watching cooking shows. Her favorite celebrity smile is Whitney Houston's, and her favorite quote is "If life gives you lemons, make lemonade!"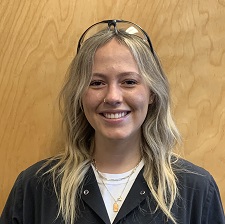 Alyssa "Alyssa 2", Dental Assistant
Alyssa "Alyssa 2" joined Wahl Family Dentistry in 2015, bringing three years of experience in dentistry with her. Ever since Alyssa was five years old, she dreamed of becoming a dentist. A graduate of Hodgson Vo-Tech High School in dental assisting, Alyssa is enthusiastic, hard-working, patient and friendly. She attends the University of Delaware, where she plans to major in some type of health science. She played volleyball in high school and still plays now. Her favorite celebrity smile belongs to Selena Gomez and she lives by the saying, "For every dark night, there's a brighter day."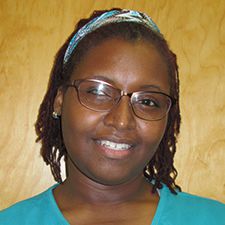 Odet, Dental Assistant
Odet joined our practice in 2016, and works alongside the dentist to help patients achieve their smile goals. She likes the way patients admire their smiles after they've been repaired, and says it reminds her of how people are excited to show off a new hairstyle. It's always her goal to help patients have a dental experience that's akin to this. She enjoys taking time to carefully assess oral health and help patients. Odet studied dental assisting at the Dawn Career institute and holds certification in CPR and x-rays. In her spare time, Odet enjoys doing arts and crafts, learning new things, and spending time with family and friends.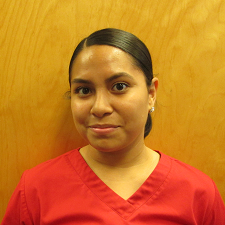 Kelsey, Dental Assistant
As one the newest additions to our practice, Kelsey loves to help people, making the dental field a perfect fit for her. She is certified in radiology and attended Howard High School of Technology. In addition to her dental assisting certification, she is pursuing and continuing education in dental hygiene. As a native to Newark, Kelsey is the youngest of three children and loves to spend time with her family and her boyfriend. Every summer she gets the opportunity to travel to El Salvador, a trip that she looks forward to all year.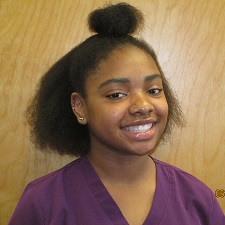 Alexis, Dental Assistant
Even though Alexis is very young, she has more than three years' experience in the dental industry so far. She has studied at Hodson Vocational Technical High School and is radiology certified, and she loves that she gets to learn while doing what she enjoys. She is the middle child between two sisters, and when she's not in the office, her time is occupied with cheerleading.