Restorative Dentistry Services for Wilmington Families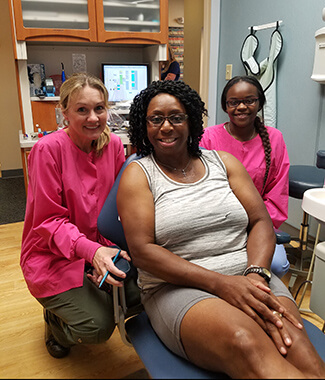 Our team is dedicated to helping patients achieve and maintain their healthiest smiles, but even the most thorough preventive dentistry routine may have gaps. That's why we provide a wide variety of restorative dentistry solutions to renew oral health and restore patients' smiles to their full form and function. We repair damaged and decayed smiles with fillings, crown and bridge, partial and full dentures, root canal therapy, and tooth extraction. Whatever restorative treatment you need, our office uses the highest quality materials and most comfortable, effective techniques and technologies to ensure we exceed even the highest patient expectations.
Contact our team
to schedule an appointment or find out more today.