Meet Wilmington Dentist
Michael J. Wahl, DDS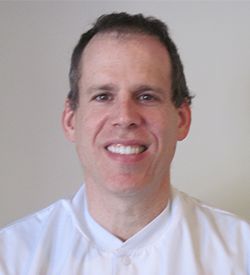 While at Brandywine High School (class of 1978), Dr. Michael Wahl was accepted to the Pre-Professional Scholars Program in Dentistry at Case Western Reserve University in Cleveland, Ohio, giving him conditional acceptance in the dental school provided he attended college there also. After three years in college, Dr. Michael was accepted into the dental school senior year in absentia. He received his BA in natural science cum laude in 1982 and his DDS in 1985. He joined his father Dr. Mervin Wahl at Wahl Family Dentistry in 1986, the day after he completed a year of general practice residency at the Medical Center of Delaware (now Christiana Care Health System). He has owned Wahl Family Dentistry since 1996.
Currently, Dr. Wahl is an assistant attending dentist at the General Practice Residency Program at Christiana Care Health System in Wilmington. He has also taught at the University of Pennsylvania School of Dental Medicine and the Temple University School of Dental Medicine. He has published two books, several book chapters, and many articles in medical and dental journals.
Dr. Michael likes to practice, teach, research, and write about dentistry. In addition, he enjoys racquetball, reading American history, and spending time with his family.