Meet Our Front Office Dental Team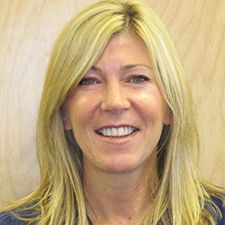 Susan, Office Manager
Susan has over three decades of experience in dentistry. Hired by Dr. Mervin and Mrs. Joy Wahl, she's been with Wahl Family Dentistry since 1978 so she's seen many patients grow through the years. Susan loves everything about our practice – the dentists, the team, and the excellent care we provide. She enjoys telling interesting stories about what it was like working with Dr. Mervin and Mrs. Wahl. Susan's favorite hobby is spending time at the beach with her three grandchildren.
"The secret of change is to focus all of your energy, not on fighting the old but on building the new."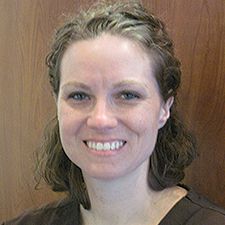 Kathy, Assistant Office Manager & Front Office Coordinator
Kathy came on board in 2007. She graduated from Howard Career Center with a certificate in dental assisting and enjoys the many facets of her job. She manages employees, provides human resources support, and she also sets appointments and helps patients with financial arrangements. Kathy loves working with her coworkers and being part of a team that truly will do whatever is needed in the best interest of our patients. She lives by Psalm 92. Her three favorite hobbies are her grandchildren.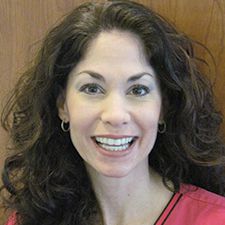 Tina, Front Desk/Dental Assistant
Tina joined the team in 2004 and loves her job with our office. In addition to clinical assistant duties, Tina verifies insurance, schedules appointments, and welcomes our patients when they arrive. She also plans our office parties. Tina has a special gift for helping our anxious patients feel calm, well cared for, and confident. Tina enjoys working out at the YMCA with daughters Kira and Leah.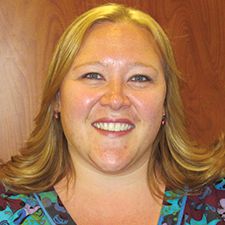 Victoria, Front Desk
Victoria joined our office in 2012 and enjoys greeting patients, scheduling appointments, answering phones, and smiling. In fact, she smiles so much that Dr. Mike gave her the nickname "Smiley." A graduate of Brandywine High School, she also has her dental assisting certificate from Harris School of Business (along with her X ray certification license). Her favorite hobby is amusement parks, and she has been a season ticket holder at Six Flags in New Jersey since 2015, where she has been laughing on every roller coaster. At the top of her bucket list is a trip to Aruba.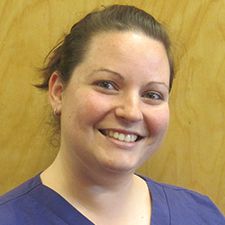 Christina, Front Desk/Dental Assistant
Christina helps our Wilmington team by scheduling appointments, answering phones, and helping patients with any questions or insurance matters they need help with. After studying dental assisting at Del Tech, she joined our team in 2013, and her willingness to learn has quickly made her an excellent team player. Most of her time is spent with her large family of three daughters, one son, two cats, a dog, and a loving husband. When Christina was a teenager, she and a friend saran wrapped her brother Tom's entire Volkswagen Beetle. When Tom discovered the car, he was furious. He spent a lot of time unwrapping the car and became late for work. Now (many years later) they both look back and laugh at it.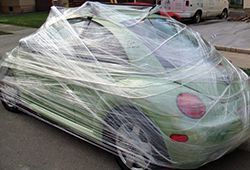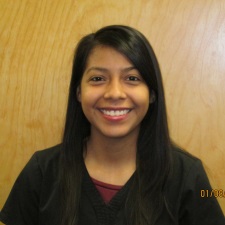 Marilyn, Front Desk
Marilyn is originally from Queens, and she now lives in New Castle, DE. She graduated from Goldey-Beacom College in May of 2017, earning her Bachelors in Business Adminstration. She is a very outgoing and energetic person who loves to help patients with their dental concerns. She is also bilingual! Her hobbies include traveling, shopping, spending time with her family, and getting ready for her wedding in September of 2019. Her favorite quote is "you can't blame gravity for falling love," which comes from Albert Einstein.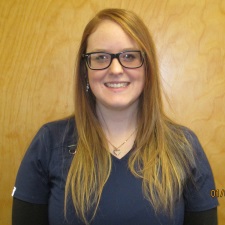 Sydney, Front Desk
Sydney was born and raised in Canada, moving to the USA in December of 2016 in order to be with her husband. She has a college diploma in Police Sciences and has studied law at University; she plans to pursue nursing in the future. She has several qualities that make her a great fit for her job, including an ability to adapt well to new situations, a desire to learn, and plenty of friendliness and professionalism. Her hobbies include traveling, reading, cooking, watching movies, and hockey. Her favorite celebrity smiles are Ryan Reynolds and Kate Middleton, and her favorite quote comes from Mae West: "You only live once, but if you do it right, once is enough."