Enhancing Smiles with Cosmetic Dentistry in Wilmington, DE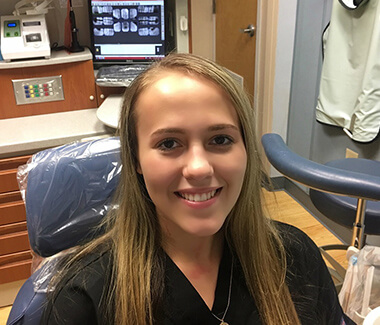 Your smile says a lot about you. It shares your emotions, expresses personality, and plays a role in defining your image. Modern cosmetic dentistry allows people to alter the appearance of teeth for a more attractive appearance. The Wahl Family Dentistry team of dentists has undergone advanced training in many cosmetic procedures.
You can love your smile, and you deserve to look your best. If you'd like to explore options to improve the color, shape, or overall appearance of your teeth, schedule a smile consultation with one of our dentists. At your appointment, we'll discuss the primary attributes of your smile that you'd like changed.
You may want to spend some time in the mirror analyzing your teeth and smile before the consultation. Consider the color, shape, size, and position of your front teeth. Also look at your gum line and lip line. If you'd like, bring photos of smiles you admire to the appointment. Your cosmetic dentist can review the photos with you and recommend appropriate procedures, such as:
Extreme Smile Makeovers
The dentists at Wahl Family Dentistry love making smiles beautiful. They are very experienced with all kinds of cosmetic techniques, from fixing a chipped tooth to replacing multiple missing teeth. Please contact our Wilmington, DE dental office for a free consultation.
Minimally invasive cosmetic dentistry, performed with attention to function and balance of the entire oral system, can give you the smile you've always wanted.