Your Emergency Dentists in Wilmington, DE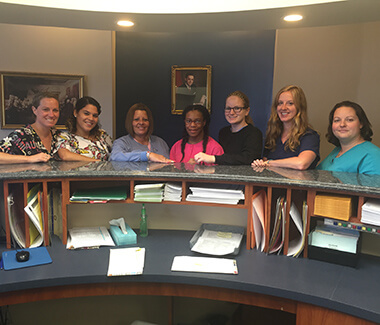 We know dental emergencies can be painful and stressful, but with a plan of action, patients are able to stay safe and preserve their oral health during an emergency. Our team is happy to help patients whenever they need us by offering same day treatment whenever possible and taking the time to walk them through first aid tips until they reach our practice. Contact us right away in case of an emergency!
Some of the most common emergencies we treat include:
Avulsed (knocked out), chipped, cracked, or fractured teeth
Avulsed, chipped, cracked, or fractured dental restorations
Broken or damaged partial or full dentures
Severe toothaches, especially when accompanied with sensitivity to heat and cold that might indicate root canal infection
Inflamed, discolored, or infected gum tissue that may be indicative of tooth abscesses
Seek Immediate Dental Care
In most cases, staying calm and calling our office right away in case of a dental emergency is adequate to keep patients safe until they arrive at our office. However, a few simple first aid tips might help patients keep their smiles whole and healthy until they arrive at our practice. Always make sure you clean any damaged areas with warm water, rinsing away blood and debris in order to prevent infection. An ice pack or cold compress applied at 20 minute intervals (20 on/20 off) will slow bleeding, prevent inflammation, and reduce discomfort.
If you experience severe facial trauma, bleeding that does not abate for one or more hours, or a potentially broken jaw, we would encourage you to proceed to your nearest emergency room for assistance. We are happy to partner with medical professionals to ensure your oral health is fully restored as part of your overall treatment plan.