November 10, 2015
Find the full story here.
November 5, 2015
"Aunt Maryann" Silletti was in our office today to see our hygienist (and her niece) Sue. In a rare photo, here she is dressed as a hippie for Halloween. Her costume was good enough for her to win first prize at her work! Way to go Aunt Maryann!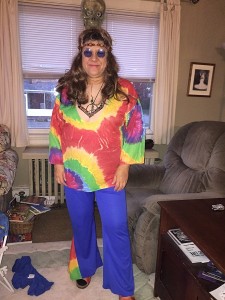 November 2, 2015
Kira (a teenage mutant ninja turtle) and Leah (a witch) will make sure to brush their teeth after eating any of their Halloween candy. And to make sure that they don't have too much candy, Mike and Tina will help lighten their load!